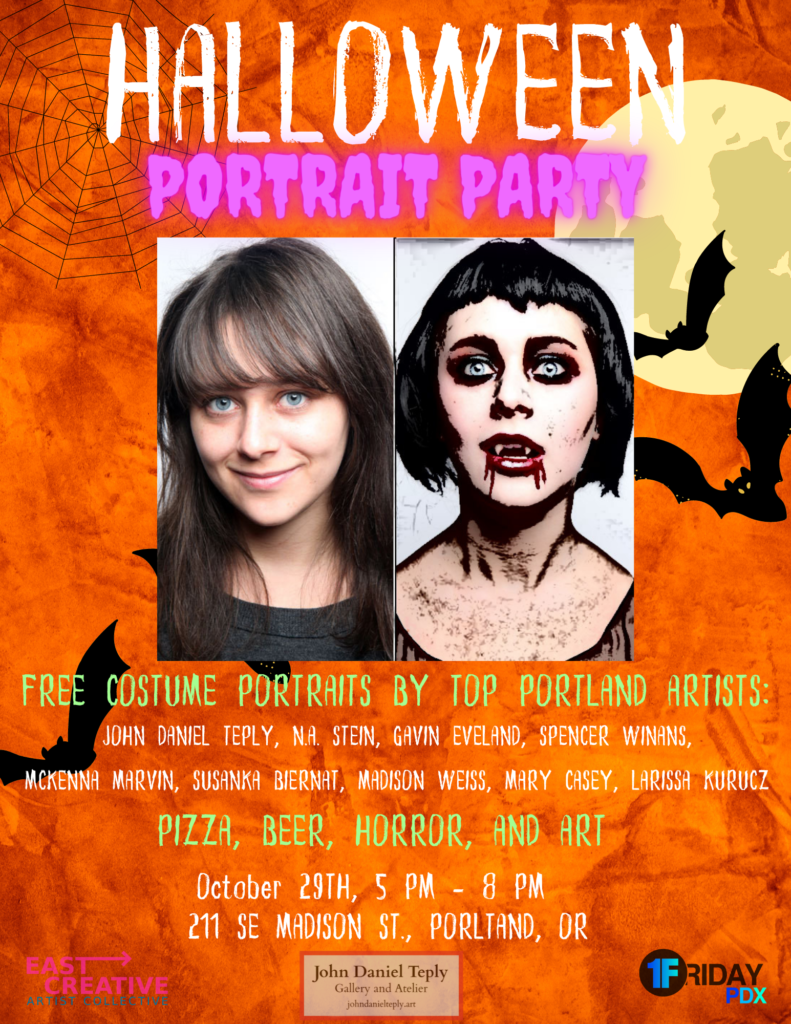 Pizza, beer, horror, and art!
Come enjoy free costume portraits by top Portland artists: John Daniel Teply, N.A. Stein, Gavin Eveland, McKenna Marvin, Spencer Winans, Susanka Biernat, Mary Casey, and Larissa Kurucz.
Come in costume, or have your portrait painted in your fantasy costume. Works will be featured in East Creative's Nov 4th First Friday, before being given away to their subjects.