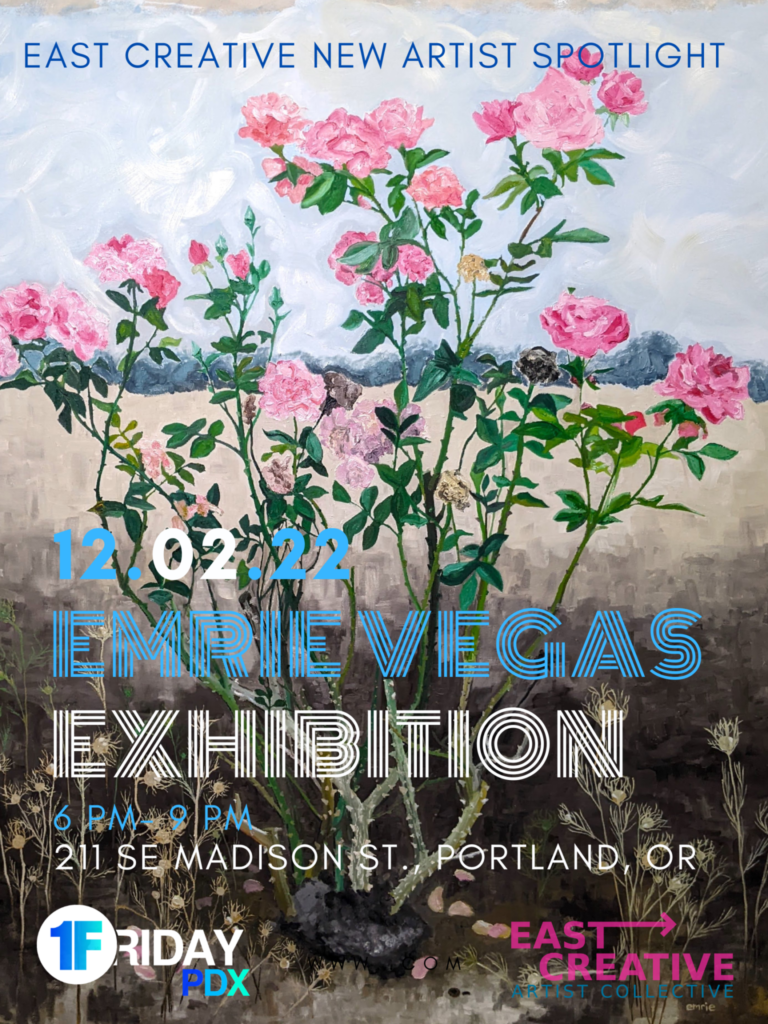 We are excited to welcome new artist Emrie Vegas to the East Creative building, and will be show casing their work for the holiday season.
"Emrie is an emerging middle-aged artist who began painting with oils only one-year ago after a lifetime working and playing with traditional arts and crafts. Emrie also "taught art" to preschoolers for many years which taught her to let go of perfection and expectation and enjoy the process of creatinine in a deep and profound way. She considers herself a folk artist, as she is self-taught and much of her inspiration has been found in the work of folk artists."
The event will feature open studios by acclaimed local artists, live karaoke by Community Jams, the International Mural by Mail project, fire dancing, and more!
6 PM – 9 PM @ 211 SE Madison St., Portland, OR